Hi, everyone!
With CRPS, we often hear worst-case scenarios, and horror stories. What about stories with a positive resolution? 
I have compiled some stories so you can know success stories do exist, and that they aren't as rare as the (often negative) internet landscape implies. Here's the thing…
We all define success in a different way. Take a moment to think about what success with CRPS would mean to you. Some of these people have no pain, and have reached a state of remission. Some of these people consider their full functionality a success. So these aren't all "remission stories", but they are all success stories. Many people also leave their "CRPS world" behind when they reach success. Keep in mind that there are many unpublished positive stories out there. Many people keep their health private regardless of outcome, and that's their prerogative! 
Basically, it's a lot easier to find negative stories than positive ones. So let's take a look at some great people with great stories. Please let me know if I missed someone whose story belongs here! I would love to keep adding to this.
---
Amberly Lago worked as a professional in the fitness industry before surviving a serious motorcycle accident and scores of surgeries before developing CRPS as a complication. She now works as a motivational speaker, workshop organizer, entrepreneur, and author. Amberly's bestselling book True Grit and Grace, is available online, as well as her podcast. Amberly gave a TEDx talk at Berkeley in 2019 talking about pacing of pain and her story. She has been featured on NBC, as a guest on several different podcasts, and other media news outlets.
Amberly tells her story (on NBC Megyn Kelly Today)
Amberly's Claiming Your Resilience When Faced with Chronic Pain presentation
Amberly's book True Grit and Grace: Turning Tragedy into Triumph
---
Coco Vandeweghe is a USA Junior Open champion tennis player who was forced to take a break due to CRPS. Coco held a top 10 world ranking before her break. She is now playing again in the senior category hoping to push further with her achievements. Coco has also won a USA doubles Grand Slam title. She was recently in the International Tennis Federation's USA 32A tournament, where she made it to the finals before losing by a slim margin. Coco is on her way up again, currently ranked 78th in the world in doubles, and 365th in singles. 
Interview with Coco about her family's athletic genes*
---
Danielle Brown is a two-time Paralympic archery champion, with a gold medal in 2008 and 2012. The International Paralympic Committee changed eligibility for competitors with chronic pain so as a result Danielle unfortunately no longer competes in that category. In 2013, she was awarded an MBE, an honorary title of British nobility. Now she does public speaking, training, and coaching, and is enjoying success as an entrepreneur. Danielle recently gave a 41 minute interview where she tells her whole story, talking about the physical and emotional toll of pain, and how she dealt with her fears for the future when facing CRPS as a teenager. She recently published a book with her nine-year-old co-author Nathan Kai called Be Your Best Self: Life Skills for Unstoppable Kids.
"It was never a career choice, it was a lifestyle choice but I became disabled as a teenager, and that was very very difficult it meant that I had to give up a lot of the sports I loved doing. And I hated that so I looked around for one that I could do, one that didn't involve running or walking and I figured archery was a good idea, and I turned out to be quite good at it!" -Danielle, Talks at Google interview
Talks at Google Interview with Danielle
Danielle's book Be Your Best Self: Life Skills for Unstoppable Kids 
Article about Danielle receiving her MBE*
Article about recent IPC eligibility changes affecting Danielle and others
---
Gabby J. David developed CRPS through a dance injury when she was 19 years old. She still has variable daily symptoms yet she has great success as a professional dancer, YouTuber, vlogger, and social media influencer. Gabby is also very open about living with CRPS, and has raised money for a pain program at a children's hospital through shirt sales. Gabby also has videos on her YouTube channel talking about how she deals with her symptoms as well as dance tutorials, vlogs, and more.
Gabby's story about how electronic music helped her reclaim her life
Photo of Gabby from her Facebook page
---
Hannah Moore developed CRPS in 2012 because of an ingrown toenail surgery and went on to pay for her own amputation in 2016. She said it was the best thing she ever did, and now competes as a paratriathlete in the PTS4 category. Hannah is currently ranked number one in the world after successfully defending her 2018 world championship title. On top of her two consecutive world titles, she also won a European Championship gold medal in 2018. Hannah attends Loughborough University full-time where she is pursuing a Sports and Exercise Science degree.
Hannah's Triathlon Athlete Profile
Hannah's tweet about retaining her World Title in 2019
---
Joy Taney is a professional visual artist, comic book artist, body painter, and musician from Philadelphia. You may have seen her on a show called Skin Wars Fresh Paint*, where she showcased her wit, talent, and passion for her craft to won the episode. Joy was on Season 1, Episode 4. This is still available (current as of 2019) on Canadian Netflix, so go ahead and check it out if you can! 
Joy talks about getting on Skin Wars
Article about Joy's many artistic talents*
---
Nazair Jones is a defensive tackle for the Seattle Seahawks in the NFL. He had to learn how to walk again as a teenager due to CRPS that developed one morning after a game. Naz got himself back to playing shape, and manages with medication that leaves him without symptoms. Naz's first season was incredible, and he left a real impression on both players and fans. He has been under injured reserve status since late 2017. Naz is re-working his strategy and technique to come out strong for future seasons. He keeps his social media updated, with most interactions on his Instagram. Recently he's been taking his followers to physiotherapy, where you can see him undergo different modalities like laser light therapy.
Naz picks off Aaron Rodgers in epic NFL debut (honestly, a must see video)
"A third-round pick out of North Carolina, Jones began his career with a splash when he picked off Green Bay Packers quarterback Aaron Rodgers in the opener. Jones ran the interception back for what would have been a touchdown had the score not been negated by an iffy block-in-the-back penalty. It was the first regular-season snap of Jones' career." -Brady Henderson, "Seattle Seahawks place DT Nazair Jones on IR…"
Photo of Naz, taken by Mark J. Rebilas
---
Paula Abdul is an iconic recording artist, actress, dancer, choreographer, and host who gained notoriety as a judge on American Idol in the 2000s. She has won Grammys, Emmys, MTV VMAs, American Music awards, People's Choice awards, Teen Choice awards, and more. Paula struggled with sharing her story because of professional perception, but decided to let the world know in 2005. At that point, she had lived with CRPS for 26 years. Some people believe she was forced to reveal her private health concerns due to public rumors that would not let up. Paula credits Cortical Integrative Therapy, diet changes, the right medication, and family support with helping her effectively manage her symptoms. 
Paula now has a new show in Las Vegas, Forever Your Girl. She admits that this is the most personal project she has ever done. Her show opened on October 24th, 2019.
"The story of when I had to stop my career, that's a painful one because it was a very, very difficult time. It was the first time that, no matter how hard I tried, I knew that I couldn't control that situation. I'm very grateful that I had the belief that something better would happen — something better than being in pain all the time. Sharing all that feels vulnerable, but also cathartic." -Paula Abdul, "Paula Abdul Talks 'Forever Your Girl'…"
Paula talks about her new Las Vegas residency*
Paula tells everyone she has CRPS/ RSD
---
Rachel Morris is a two-time Paralympic champion, who made history by winning Great Britain's first handcycling gold in Beijing (2008), and then switching to sculls in Rio (2016) for another gold. She also won a bronze in London (2012). Now she is taking on skiing, and setting more records for Great Britain in that category by being the first woman to represent them at the World Para Nordic Skiing Championship. She is now ranked 9th in the world in that sport. Rachel is a double amputee, due to complications from CRPS. Rachel was also awarded an MBE to note her accomplishments and contributions to the United Kingdom. 
Rachel named Para rower of the year 2016
---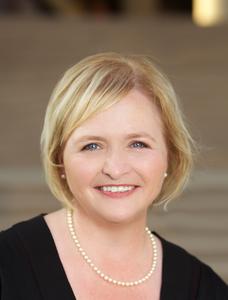 Traci Patterson runs a successful hypnosis practice in the L.A. area, specializing in chronic pain. Traci went over 7 years with intense and debilitating symptoms, tried a plethora of treatments all over the world and found her key in hypnosis. She has been in remission for years, and helps the community immensely with her practice. Traci also does educational events, seminars, specialized in-home treatment, and more. Recently she has added new videos to her YouTube channel, talking about positive outcomes, grief, and chronic pain-related topics.
---
I hope you were able to get something positive out of this post. Keep your head up, I know it can be easier said than done but I believe in you.
❤
These stories were part of a larger presentation I put together for the Calgary CRPS Support Group. If you want to check out that presentation, I can email you the private link.
Any references to personal management strategies of CRPS (medication like Naz's Etanercept, specific protocols like Traci's Hypnosis Combined Therapy, Paula's Cortical Integrative Therapy, any other therapies/ devices) are for informational purposes only, and should not be taken as medical advice. Any links provided are for information only. Please remember everyone is different.
Images used are indicated with an asterisk * in the links. If the image is not a part of an article, it will be linked/ credited separately.